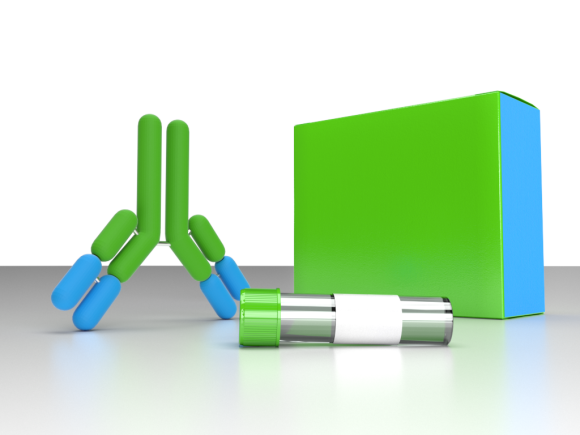 ONPG kit
by OZ Biosciences
list price:

(with free shipping)

$ 213.21

from OZ Biosciences Inc
* All your existing vendor discounts still apply!
How we protect your privacy.
Description
OZ Biosciences ONPG assay kit is ideal to quantify high expression level of beta-Gal. The levels of active beta-Gal expression can be quickly measured by its catalytic hydrolysis of ONPG (o-nitrophenyl-beta-D-galactopyranoside) substrate to a bright yellow product (Absorbance at 405-420nm).
LacZ is one of the most frequently reporter gene used in transfection experiments. The LacZ encoded protein (beta-galactosidase, beta-Gal), is very stable, resistant to proteolytic degradation and easily assayed.

All the necessary reagents are provided in this assay kit and offer a rapid, simple and sensitive method to quantify spectrophotometrically the enzyme expression level in LacZ transfected cells.
- Convenient for all transfection assays
- Suitable for cultured cells and tissues
- Simple, rapid and easy-to-use
- Economical
- Optimized with stable buffers
For research use only.
Specifications
Quantification Method
β-Galactosidase Assay
Detection Technique
Colorimetry
Imaging System
Micro titer spectrophotometer
Product Application
Monitoring of beta-Galactosidase expression level in any cell and tissue.
Storage Temperature
-20 °C, 4 °C
Package Content
5X Lysis Buffer
Standard Dilution Buffer
ONPG Substrate Solution
Stop Buffer
β-gal enzyme standard, 40 units
Variant Details
Size:
1 Kit
Format
Non-Plated
Catalog ID
GO10001
Price
$ 213.21