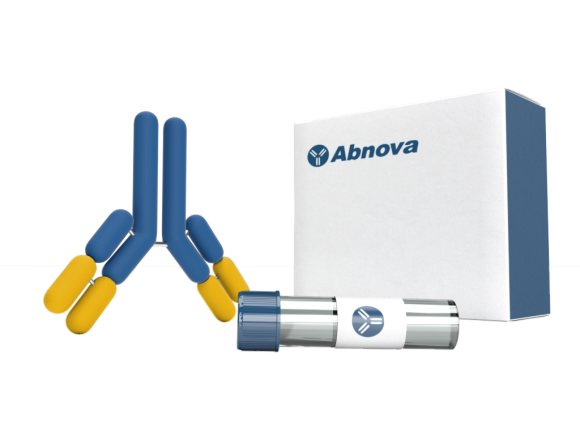 by Abnova
TMEM205 Goat anti-Human, Mouse, Polyclonal Antibody, Abnova™ SKU: PAB18944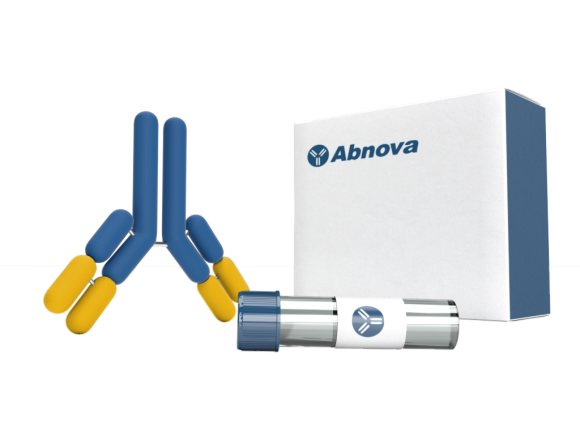 Price
Available on request
Specifications
Variant Details
Catalog ID
PAB18944-100UG
Supplier Catalog ID
PAB18944-100UG
Size
100 µg
Price
N/A
Supplier
N/A
Package Content
TMEM205 Goat anti-Human, Mouse, Polyclonal Antibody, Abnova™, Each: 100µg
General
Antigen
TMEM205
Clonality
Polyclonal
Host
Goat
Reactivity
Human, Mouse
Applications
ELISA, Western Blot
Conjugated
Unconjugated
Immunogen
A synthetic peptide corresponding to amino acids at internal region of human TMEM205.
Specificity
Center
Dilution
ELISA: 1:16000, Western Blot: 0.03-0.1 μg/ml
Formulation
In 0.5mg/mL in Tris saline, pH 7.3 (0.5% BSA, 0.02% sodium azide)
Gene
transmembrane protein 205 (TMEM205, Homo sapiens)
Gene ID
374882 (Homo sapiens)
Alternative Names & Synonyms
UNQ501 (Homo sapiens)
Storage & Handling
Store at -20°C. Aliquot to avoid repeated freezing and thawing.